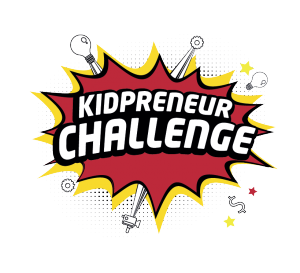 In Term 4 2016, I selected a group of thirty students from three local schools to participate in our very first Club Kidpreneur challenge. As this was our very first run and out of the challenge timeline we ran it simply as a trial group and what an impressive group they were!
With a super busy school timetable, I decided to run the sessions one afternoon a week in our QBSS Library/Makerspace. Sessions ran from 3 to 5 pm to allow time for the students from Bowen State and Merinda schools time to get across.
Students were divided into ten groups of three and guided through the Ready Set Go steps. The program was easy to follow, and I loved how it introduced the fundamentals to create their very own businesses.
Build a business
Develop a product
Sell at Market Day
Donate profits to a social cause
The design cycle of brainstorming and creating their products was at times a struggle but a good one. Many teams needed to narrow their focus as their ideas were on a big scale and needed to be evolved for their target market. One team, in particular, struggled to come up with their final idea until the 11th hour and blew me away. We stepped away enough that they could come to their own conclusion that time was paramount, and their original design was fantastic but not achievable in our timeframe.
Support is a big factor in running this program. I was very lucky to have two teachers help from Bowen State School and an army of parents & siblings. As with anything, the first time through is where you find teething issues which can be solved by your second run.
We ran three Market Days at the end of Term 4 to share the students' products. The first at our school, Queens Beach, the second at Merinda School and the third was at a Market Night in the centre of town. The students were blown away by the responses from the students at the schools.
Our group of marvellous students raised over one thousand dollars for their chosen charities and came away with a huge feeling of accomplishment, pride and the knowledge that they too could be an entrepreneur in the future.
Stay tuned for teams two and three and 2017.